What do Happy Goat Coffee and Starbucks have in common?
There is really only one thing:
their logo requires evolution as their company's growth rate continues to be exponential.
Happy Goat had been a local Ottawa coffee shop staple, building brand loyalty for almost 10 years, before starting to add multiple new locations and big name retailers.
With this type of growth, these developments in your business, it is understandable that you want to be putting your best face forward.
Happy Goat Coffee Company came to me with the need for a re-build of their current identity, something that could translate across platforms, that was useable by their own design team, something unified, and something that would last.
One thing that you cannot forget when redesigning an identity with such beloved roots is where you came from. Who are the people that recognize you? The people that tell their friends about you? The people that buy your products for gifts for people that may not know you? Let alone any shareholders with personal connections to something that represents years of their hard work, which let's remember, is the reason that we are even here to redesign this logo!
Those people are very important.
Their connection to the current identity is justified.
We stayed true to those roots and paved the way for the new growth that was already well underway.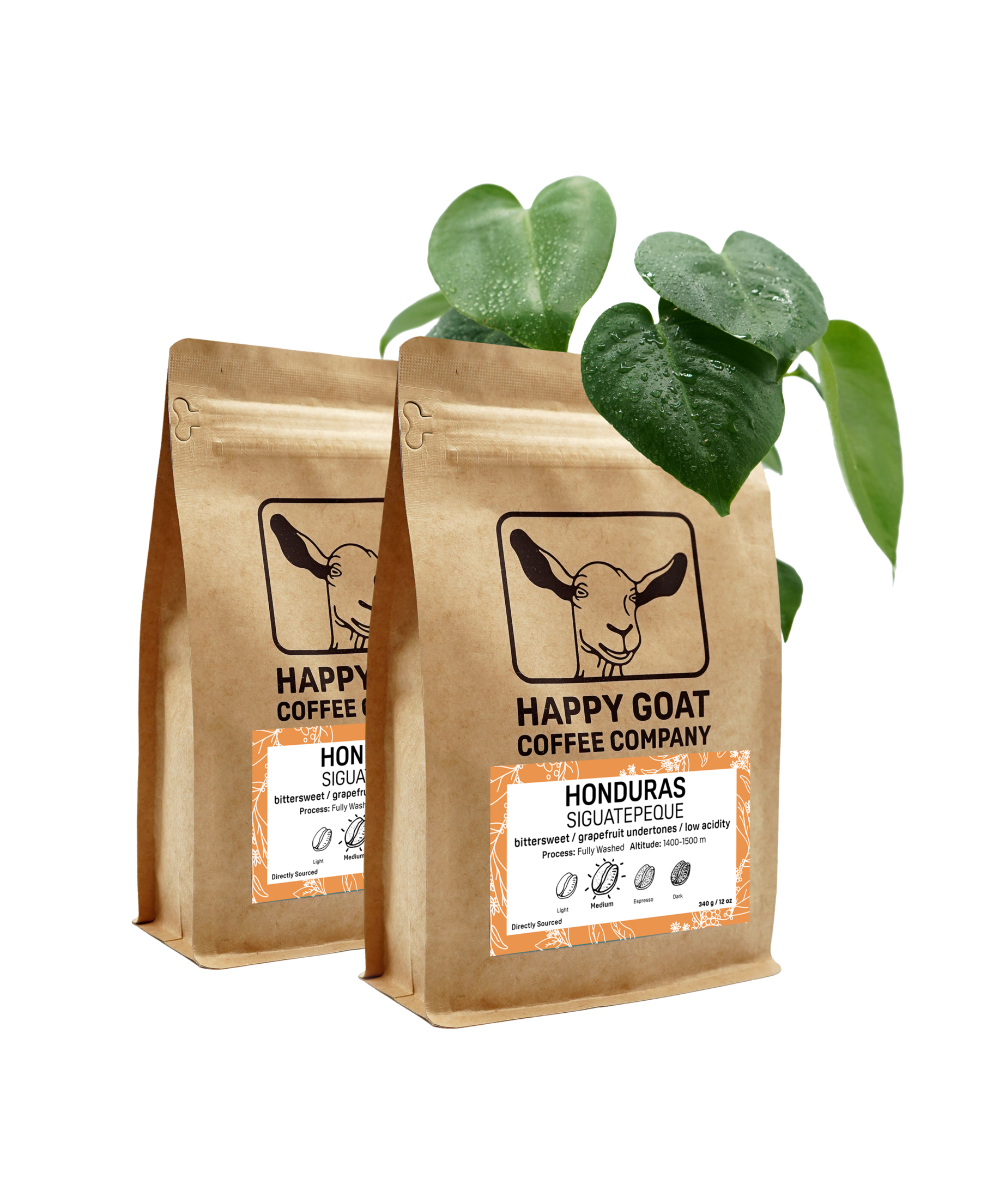 Essentially, Happy Goat needed a redesigned logo and they needed a typeface that could do both: be a part of the logo, as well as stand-alone. That typeface can now be found across every piece of their visual communication.

Solid enough to show that it matters, and bubbly enough to be welcoming, to old faces and new.

The font family used, Oscine, is broad enough to scale platforms and mediums comfortably, paired down enough to ensure unified messaging and is unique enough to be a part of the Happy Goat identity.

Redesigning this logo required attention to detail in the places that matter. Incorporating design principles and taking new forms where possible, while maintaining the overall form and essence through and through.
That was the ask, and we nailed it.
Order a pound of beans and a t-shirt at the link below!