A book that is not too big and not too small. Sixty three pages of recipes and doodles with over 700 copies sold.
The 315 Somerset St. Cocktail Companion highlights cocktails from Jabberwocky, Union 613, and the Speakeasy.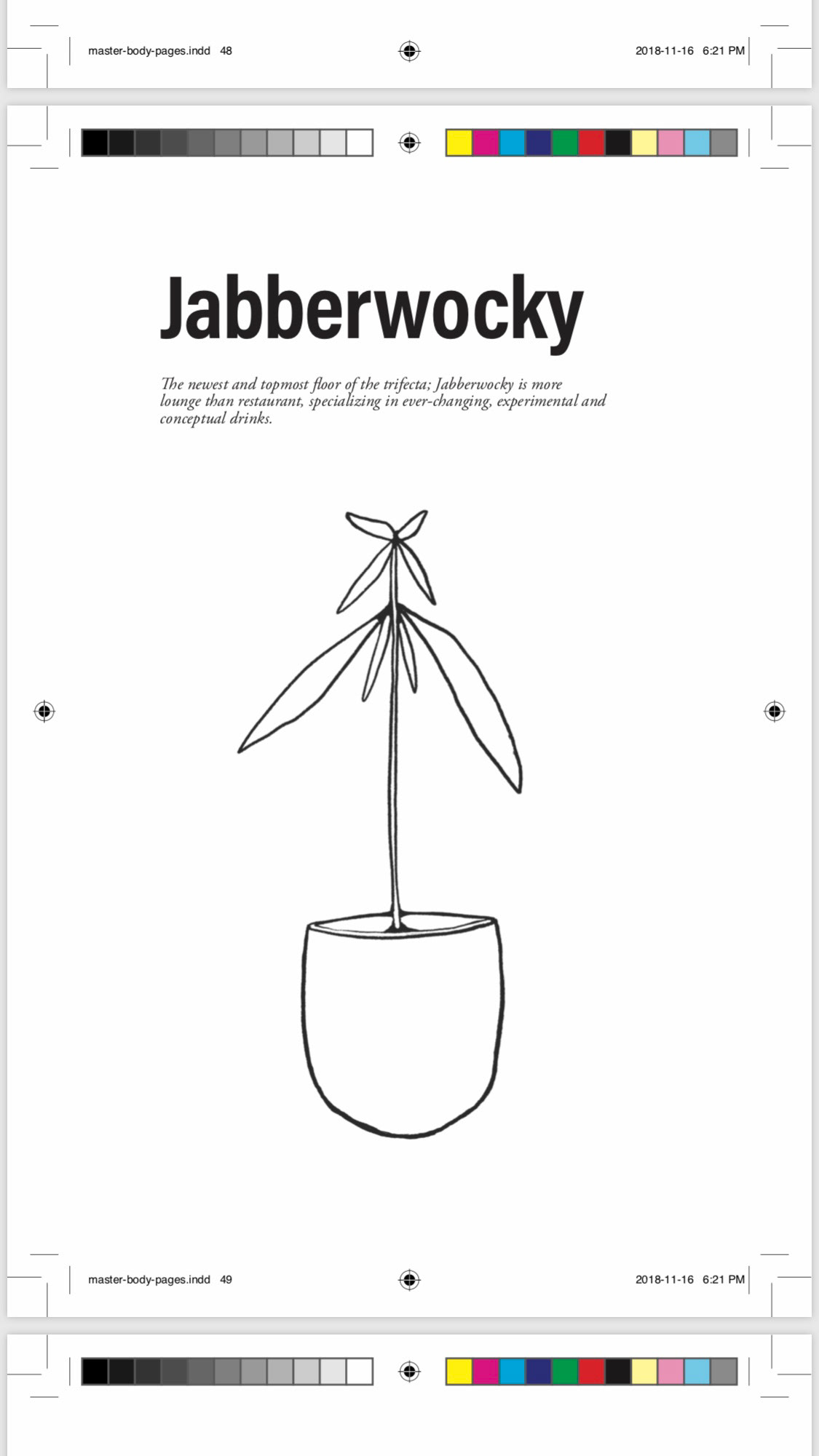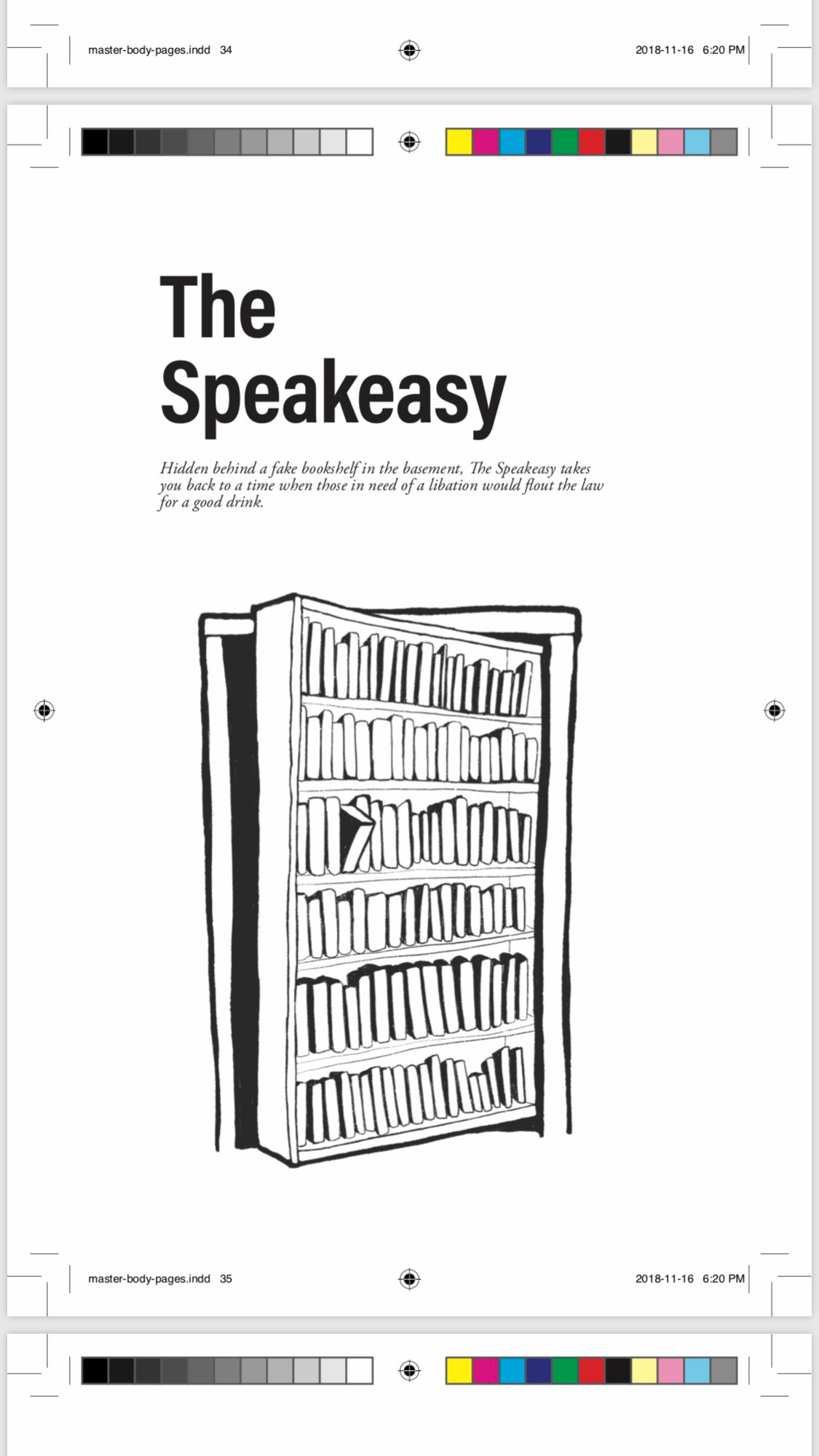 The visual direction focuses on slightly rough illustrations and simple design principles. The hand-made style shines a light on the craft and care that passes through every aspect of Union, Jabberwocky, and The Speakeasy.

This project was designed for a family of bar-restaurants that are all located inside the same large centretown house, each on their own floor. When it comes down to it, this cocktail book is a promotional product for these bars and it needs to tell their story without trying.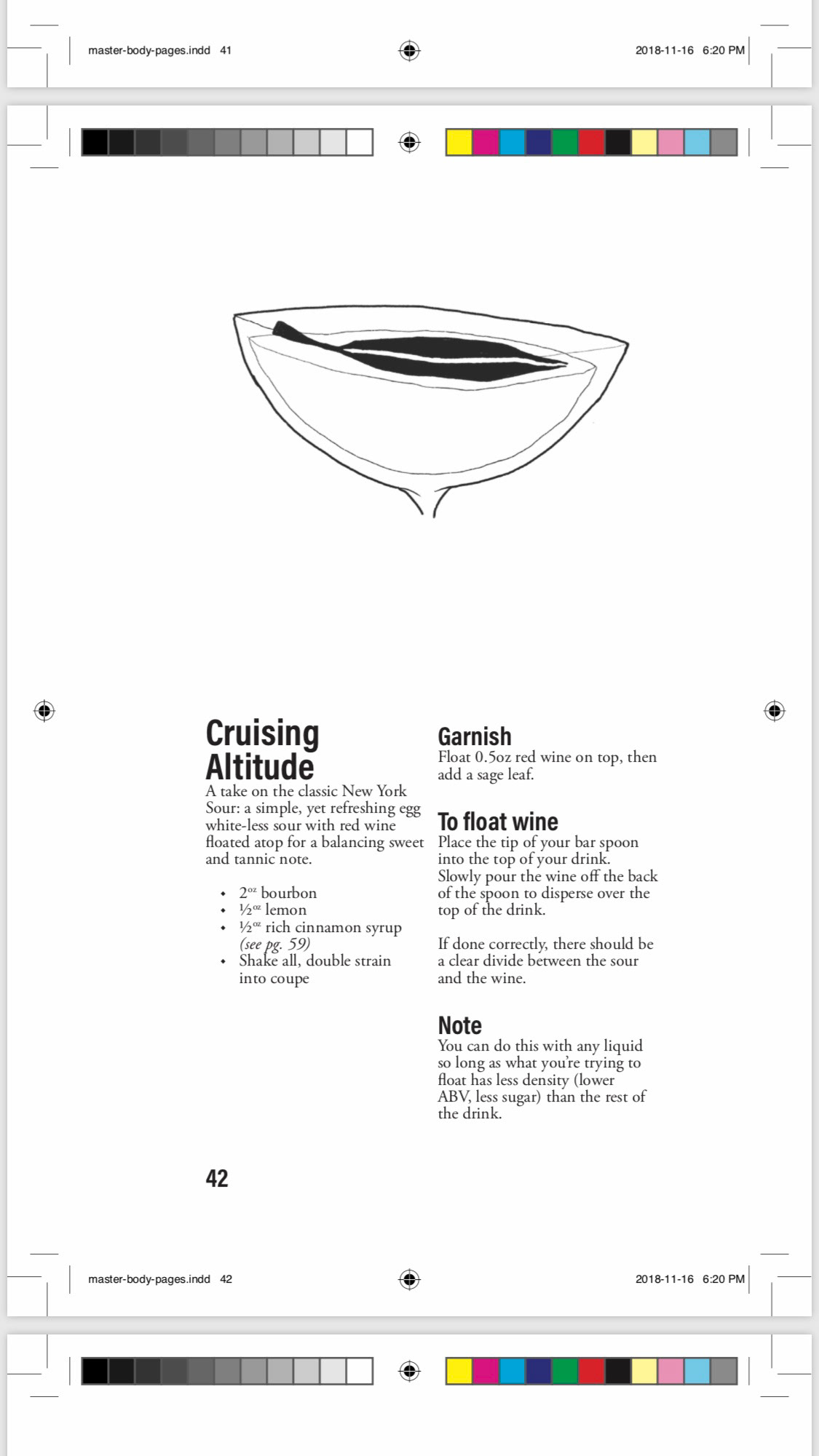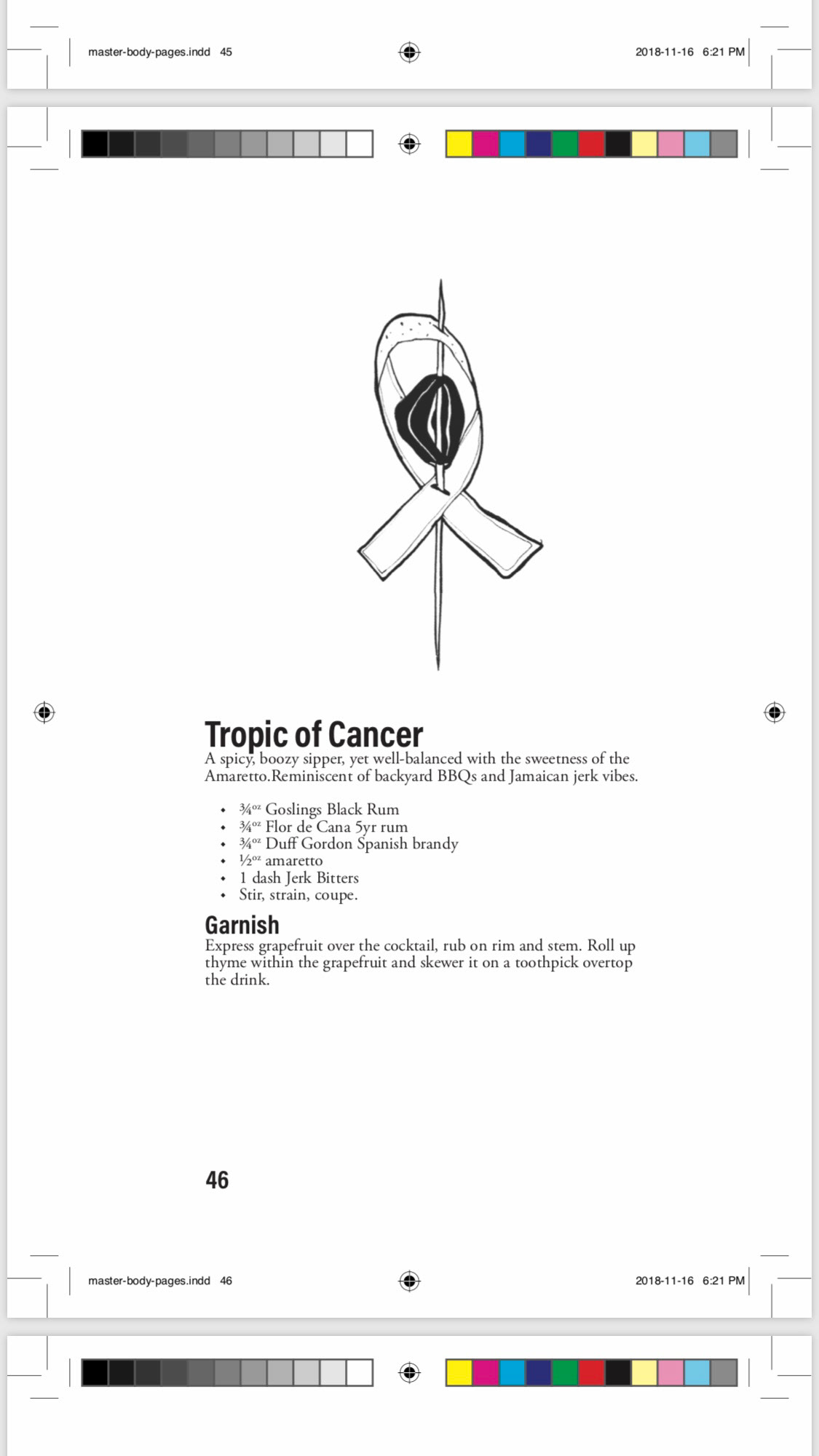 My recently purchased iPad got some serious mileage thrown onto it and we've since become very close.
Part of me was getting worried that I had not taken part in #inktober on Instagram, that was when it hit me and kinda made me laugh, I had more than taken part in a-drawing-a-day, just not as publicly!
Because this project was printed and sold, countless revisions and edits were made. In a timely fashion, double checking with the printer to make sure the file was set up properly.
This project really taught me what it feels like when someone entrusts you with the passion project that they are sinking money into; you really start to care about your work.